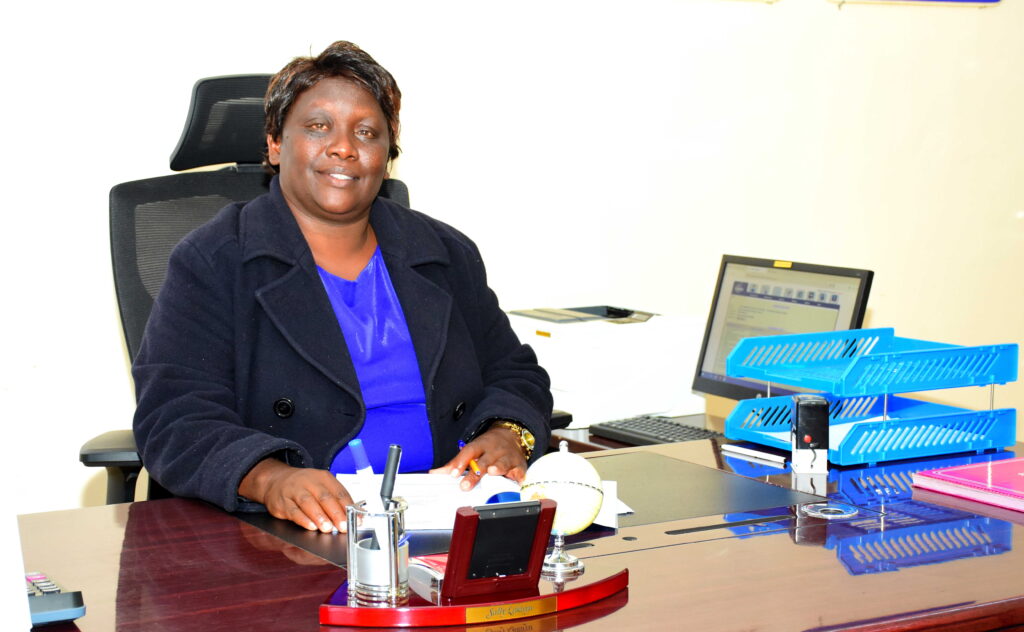 Sallie Mossop Lukuyu – Principal Aldai TTI
Aldai Technical Training Institute is a middle level college  established on a 50-acre land located at kemeloi, Nandi south sub county,nandi county.We are a Technical Training Institute under the ministry of education.  We offer the best courses that are streamlined to meet the technical growth and business needs of global competitiveness .The Institute has developed excellent infrastructure and facilities required for providing quality technical education.
With the support of the Government of Kenya and AfDB, The institute boasts of modern infrastructure and equipment .
Since its inception, in 2015, ATTI has grown from 15 trainees to the current 1440. The institute offers a wide range of courses in both technical and business fields. This courses are offered at 3 levels artisan, craft certificate and diploma.The success of each trainee who enrolls at Aldai TTI is the primary focus of our Institute's administration and staff. We strive to mould  all trainees in a way that positions them for success and self reliance.
   ATTI is committed to giving them every opportunity to thrive and giving them the skills they need to  uplift themselves,their families and the community at large
To complement curricular we provide a wide range of extra-curricular activities to enrich students with extra life skills that are required in life.
#Aldai TTI #wherethefuturebegins